A Wonderful Home For Your Horse
(773) 275-4817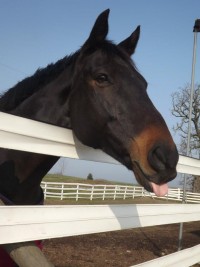 Welcome to JT'z Stables, where Our goal is to provide the best around the clock care for your horse while maintaining a safe and comfortable environment.
Owner/ caregiver lives onsite so theres always someone here looking after the horses.
We have a charming and very clean barn with 20 stalls that have been recently updated with new mats and stall flooring (two size stalls to choose from).
We offer a very spacious outdoor arena and a recently updated Amazing 130'x70' indoor arena, which also includes a viewing area.
We offer month to month or one year leasing options. Also if all you are looking for is temporary boarding for a few days while on vacation; we can do that as well. Our prices are affordable, Transportation avalible. Please see our About Us Page for more information on our facility. If you have any questions on pricing or any monthly move in specials that we may be offering at this time; or if you would like to come by to tour our facility , and meet our professional staff. Please feel free to call between business hours or contact us via email.
We are conveinently located right off the Wisconsin/ Illinois state border and a 15 minute ride from Lake Geneva, or Kenosha WI.
We are open seven days a week For more information or to schedule an appointment
call : (773) 275 - 4817